Master of Science in Information Technology (MSIT)
Take your career to the next level by learning advanced skills to analyze complex business needs, apply technological solutions, and drive growth. Become a leader in the field of information technology and serve a key role in a variety of industries. This degree is the perfect solution for working professionals looking to advance their career, or those looking to change professions.
Apply By:
January 11, 2024
Classes Start:
February 1, 2024
Pay as You Go ($300 per course assessment)
Discover cutting-edge technological solutions to real world problems and gain a competitive advantage in one of the fastest-growing fields worldwide. Identify complex business problems and implement computer-based solutions while honing your leadership qualities. This degree is perfect for working professionals who want to advance their career in tech.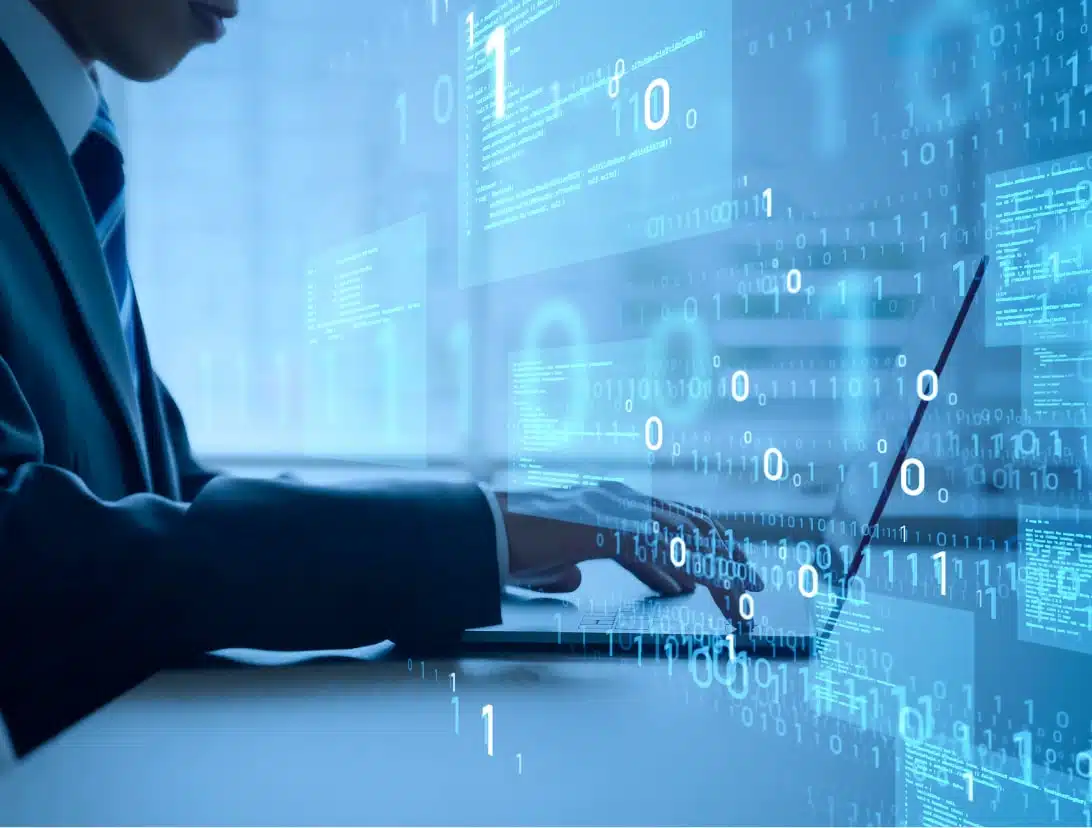 Design solutions to complex computing problems
Understand industry-recognized best practices and standards
Analyze user needs and provide computing solutions
Assess the development and implementation of IT systems
To be accepted to the Master of Science in Information Technology (MSIT) program as a Degree Student, applicants must be 18 years old or older and meet all the admissions requirements as follows :
Bachelor's degree diploma/transcript from a US accredited institution or an equivalent degree from an accredited international institution.
Applicants must show evidence of English Language proficiency.
Programming Language Knowledge
Applicants must show evidence of a working knowledge of at least one programming language obtained from prior coursework, career experience, or other sources.
Applicants must submit documented proof of successful college-level coursework in either Calculus, Linear Algebra, or Statistics.
The curriculum for the Master's in Information Technology has been specially designed to provide students with the latest knowledge and skills in the ever evolving field of technology. Students must complete at least 12 courses.
Foundation Courses : 3 courses | 9 Credits
Required Business Electives : (Choose 3 out of 6) | 9 Credits
Program Electives : 3 courses | 9 Credits
Core Electives : (Choose 3 out of 6) | 9 Credits
Where will a Master of Science in Information Technology take you? Your degree will help prepare for a job as a:
Information Security Manager
As a UoPeople student, you're never on your own—our Career Service Center provides resume feedback, networking tips, interview techniques and more.
What Does An IT Professional Do? A Brief Career Overview!
An IT professional helps businesses and individuals make the most of their computers and network systems. They may develop, test, and maintain technology.
Is Technology A Good Career Path For You?
Many people have asked, "Is technology a good career path?" So, we took the time to answer what makes technology careers so enticing and how to get involved.
No tuition or enrollment fees
$300 ASSESSMENT FEE PER COURSE
N TOTAL AROUND $3,660 FOR THE DEGREE
UoPeople does not charge for tuition, books, or campus expenses. You'll never have to pay fees for courses upfront. We charge only a $60 application fee, and a $300 assessment fee at the end of each course. This is a huge savings compared to U.S. public universities who charge on average $66,340 for a Master's of Science in Information Technology degree. Over the course of your studies at UoPeople, you can expect to pay a total of $3,660—less if you have credits to transfer in! Our mission is to make it possible for everyone to afford a degree, if you can't afford these fees scholarships and grants may be available. 
Flexibility
Concerned about managing your studies while you work or juggle family life? Don't be! Over half of our students are successfully studying while working, raising families, or both. You can too! UoPeople is proud to be the world's most flexible option for earning a high-quality, accredited, 100% online degree. Learn more about how our programs are specially designed to work for you:
Asynchronous Learning
At UoPeople there are no live lectures, and no set class times. Instead, you can enjoy the freedom of online flexibility and study on your own schedule. Complete assignments during your commute, on your lunch break, or after the kids are in bed. As long as your course work is finished by the end of each week you'll stay on track for graduation.
Accessible Technology
All you need to study at UoPeople is a stable internet connection – whether it's on a desktop, laptop, or even your cell phone. Courses never require heavy video files, and the UoPeople Online Campus is compatible with most browsers. Students even receive a subscription to Office 365 including Microsoft Office, at no extra cost.
Transfer Credits
Have credits from another accredited university? Great! Master's degree students can transfer up to 50% of their total credits to UoPeople. There is no charge for transfer credit evaluations, and if accepted there is a small fee of only $17 for each course transferred.
Common Questions Students Are Asking Us
Questions regarding our academic programs offered at UoPeople
Ready to join the world's first tuition‑free accredited, 100% online university?