10 Most Successful Entrepreneurs that Started with Little to Nothing

Do a quick search through the business archives and you can find lists of successful entrepreneurs that started with nothing and still hit dizzying heights of business success. You might be sitting there today wondering how you can possibly get your idea off the ground, but in 2019, with technology at your fingertips, it's never been easier to get your product developed and your brand into the minds of potential customers. If you're in need of some inspiration, don't worry. Just take notes from these ten famous entrepreneurs and their incredible life stories.
1. John Paul DeJoria
Entrepreneur John DeJoria is entirely self-made. He is most well known as the founder of the Paul Mitchell line of hair-care products. But his early life was not characterised by riches: he started his career as a truck driver, janitor and even sold Christmas cards door-to-door. He was fired from his first job in haircare — while working for Redken Laboratories. Then, in 1980, he formed John Paul Mitchell Systems with hairdresser Paul Mitchell, with a loan of just $700. He is now worth $3.1 billion!
His thoughts on success? Dejoria once said, "The biggest hurdle is rejection. Any business you start, be ready for it. The difference between successful people and unsuccessful people is the successful people do all the things the unsuccessful people don't want to do. When 10 doors are slammed in your face, go to door number 11 enthusiastically, with a smile on your face." Sounds like wise words to us.
2. Jan Koum
Could you live without Whatsapp? No, we couldn't either. Thankfully Jan Koum, a Ukrainian emigree to the USA, invented the communication app in 2009. After being born into poverty, Koum began learning about computers. At 18, he already had high-level skills, and in 1997, he began working for Yahoo! as an infrastructure engineer. He launched Whatsapp to great acclaim after buying his first smartphone and having the idea for the product, which allows people to send messages between mobile phones via the web, regardless of what country they are in. Facebook recently bought the app for a staggering $19 billion. His top tip? "Do one thing, and do it well."
3. Howard Schultz
Starbucks founder Howard Schultz may be synonymous with entrepreneurial success, but life wasn't always so rosy. His family didn't have much money and he grew up in a housing estate. He paid for college with government loans and money earned from part-time jobs. He was also the first person in his family to go to college. It was while working for a coffee company that Schultz first came into contact with Starbucks brand. He visited a branch of the new company in Seattle. Soon after, he joined the company as marketing director. In 1985, Schultz left Starbucks and decided to open his own coffee house. He raised the $500,000 he needed to open the first store and started his business. Two years later, the original Starbucks management decided to sell its retail unit to Schultz and Starbucks as we know it today was born. Schultz is now worth in excess of $2.9 billion — not bad for an empire that he dreamed up over an afternoon cup of coffee!
His experiences have led him to develop a philosophical approach to life. "I believe life is a series of near-misses," he once said in a speech. "A lot of what we ascribe to luck is not luck at all. It's seizing the day and accepting responsibility for your future. It's seeing what other people don't see and pursuing that vision."
4. Oprah Winfrey
The powerful woman we know today as a talk-show host, writer, campaigner, Golden Globe winner and global icon was actually born into poverty in rural Mississippi and raised in inner-city Milwaukee. Yet she didn't let her past define her future. After a troubled childhood, Winfrey landed a job in radio while still in high school. By 19, she was a co-anchor for the local evening news. Soon after, she became a daytime talk-show host and went on to launch her own production company. By 32 years-old, Winfrey was a millionaire. By 2000, she had a net worth of $800 million, making Winfrey the richest African American of the 20th century. By 2008, her yearly income had increased to $275 million. By 2014, Forbes claimed that Winfrey had a net worth in excess of 2.9 billion dollars. The reason she did so well? Because she aligned her work with her passion.
In a speech at the Golden Globes, Oprah explained, "The single greatest wisdom I think I've ever received is that the key to fulfillment, success, happiness, contentment in life is when you align your personality with what your soul actually came to do. I believe everyone has a soul and their own personal spiritual energy. When you use your personality to serve whatever that thing is, you can't help but be successful."
5. Do Won Chang
Won Chang might not be a household name, but his fashion chain Forever 21 certainly is. Before launching the retail empire in 1984, Won Chang worked as a janitor, at a gas station and in a coffee shop when he first moved to America from South Korea. The first store he opened with his wife was 900 square feet in LA, and they opened with only $11,000 in savings, plunging it all into the business. At first the shop was called Fashion 21 and customers mainly came from the Korean American community. But soon the customer base expanded and after a name change to Forever 21, the business flew. It's now an international, 790-store empire and Do Won Chang is said to be worth $3.2 billion.
His top tip? Never forget where you come from. Speaking to the LA Times, Won Chang said: "Forever 21 gives hope and inspiration to people who come here with almost nothing… The fact that immigrants coming to America, much like I did, can come into a Forever 21 and know that all of this was started by a simple Korean immigrant with a dream."
6. Ralph Lauren
Household name and fashion industry titan Ralph Lauren graduated high school in the Bronx, New York, but later dropped out of college to join the US Army. He was working as a sales assistant at US menswear store Brooks Brothers when he began to wonder if men were ready for something more colourful, specifically when it came to ties. In 1967, he decided to try his hand at running his own business and he started selling ties. In his first year of trading, he sold $500,000 worth of merchandise.. He started Polo the next year. The Ralph Lauren Corporation is now a global multibillion-dollar enterprise and Lauren is a household name, counting A-list models and actors as close friends. As of 2018, Forbes estimates his wealth to be $7.2 billion, which makes Ralph Lauren the 91st richest person in America.
His advice to would-be entrepreneurs? "You have to create something from nothing," and, "The world is open to us, and each day is an occasion to reinvent ourselves."
7. Sophia Amoruso
Inspiration to many female entrepreneurs and fashion-followers, Sophia Amoruso is the founder of Nasty Gal. She began her empire by scouring the racks at second-hand stores and selling her vintage finds on eBay. She used the money from her sales to move her stock into a warehouse and used MySpace and other social media platforms to attract customers. In 2016, her net worth was $280 million. But life wasn't always an entrepreneurial journey. As a young adult, Amoruso lived a nomadic lifestyle, hitchhiking on the West Coast and grabbing food from bins to make ends meet. More recently, Amaroso has lost half of her fortune but her star is still rising. She continues to evolve her personal brand, focusing on a best-selling memoir, a coffee table book and a binge-worthy Netflix series about her past, Girlboss.
Her advice? "Everyone has a different personality in the workplace," Amoruso told CNBC.com. "By bringing your best self and not letting the small things sway you, that will allow you to keep rolling ahead in work and in life."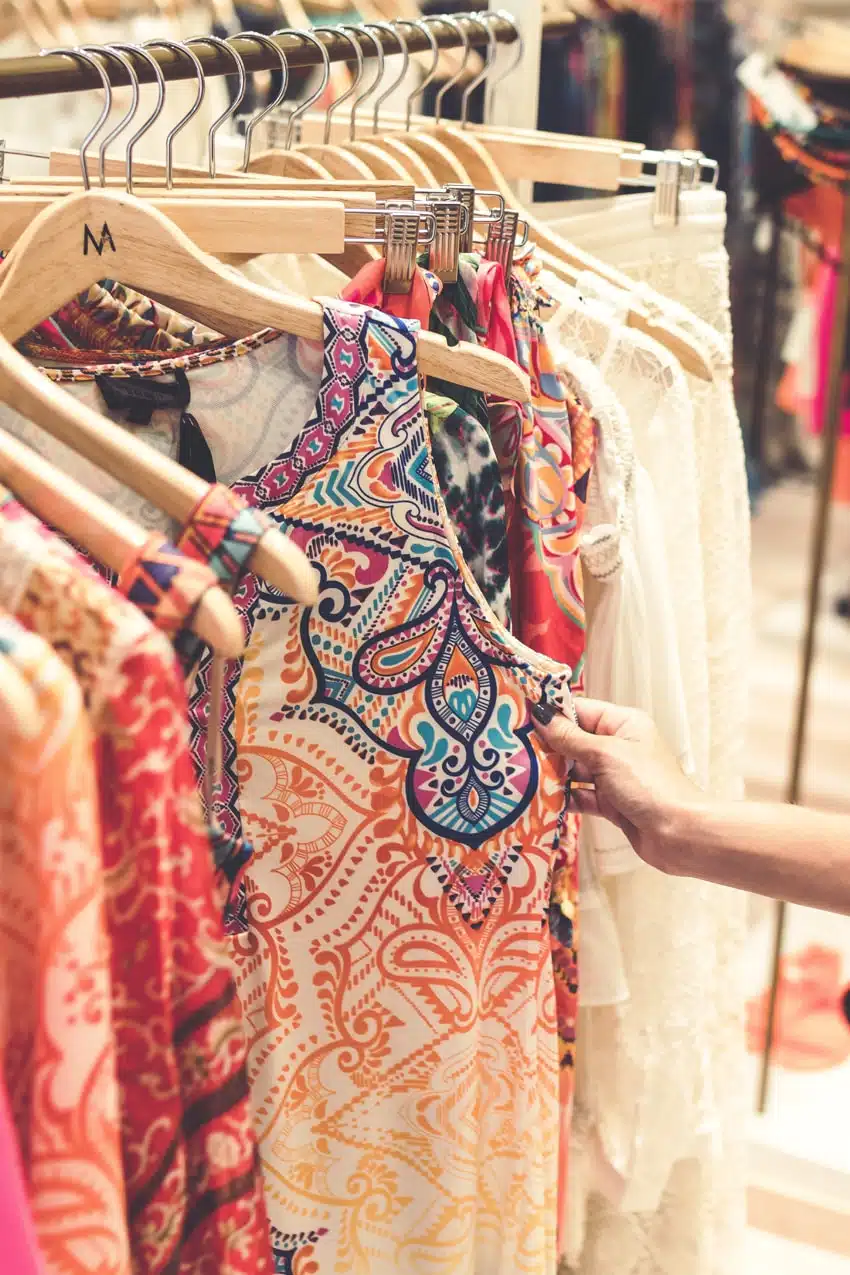 8. Steve Jobs and Steve Wozniak
The story of Steve Jobs and Steve Wozniak starting Apple Computers in a garage in Los Altos, California, is well-known. The pair had pulled-out from their respective college courses and began developing consumer computer devices in Jobs' parents garage in California. But before this, Steve worked an assortment of low-paid jobs, including one when he was 13, for Hewlett Packard. After developing a couple different models with Wozniak, the pair knew they would need more financing. So Jobs had to find a guarantor to get a bank loan for $250,000. But he more than succeeded: When he died, in 2011, he was said to be worth $10.2 billion. He'd built this up over time. He had a million dollars to his name in 1978, when he was just 23. As for his legacy? Well, it's in our pockets, on our screens, at the cinema in the 2015 film Steve Jobs, and all around us.
His advice to you? Persevere when times get tough. "Sometimes life is going to hit you in the head with a brick. Don't lose faith," he is quoted as saying.
9. Richard Branson
British businessman Richard Branson may be synonymous with entrepreneurial success, but he came from a humble beginning, at one point believing he was "the dumbest person at school." His first attempt at business was by founding Student Magazine that he launched in 1966. The youth magazines of that period was too "boring" and his ideas for the magazine was too "revolutionary" for that time. So he created a space that will allow fresh and new content that will interest the student audience. At first he was very short of cash, but after a stroke of luck, which saw him inherit £100 (which is the equivalent of $1500 today), he was able to pay his bills and keep the publication going for a few issues. The magazine was a success, and from this tiny acorn the seeds were sown for his future success. He's now the founder of brands including Virgin Records, Virgin Atlantic, Virgin Money and his latest venture, Virgin Galactic — which he believes will be the world's first space tourism company.
His advice to future billionaires in the making is simple: don't wait to start until you have all your investment in place. He says he often receives letters from start-ups saying: "I need x amount of money to get started." But he believes this is not the way to start. "There's no doubt it can be easier to achieve lofty ambitions if you already have financial backing," he said, "but in many cases you don't need lots of money to start a business. Rather than commit to pricey premises you can set up online with no technical expertise using a website builder, and start selling from your kitchen table." Plus, "raising finance to start a business from a bank has gained a reputation for being difficult, but today you can bypass this all together with schemes that are dedicated to helping entrepreneurs launch, such as crowdfunding or Start Up Loans. We didn't need lots of money to start our first business and that's even truer today than it was back then." Branson must know what he's talking about. His personality and unconventional business style has won him awards, global fame and fortune; he is now said to be worth $4.2 billion.
10. Sam Walton
Founder of Walmart, one of the biggest superstores in the USA, Sam Walton, had just returned to private life after serving in the US army during World War II, when he opened his first retail store in 1945. His father-in-law lent him $25,000 which was used to buy his first store, and thankfully he became an immediate success. By the mid-1970s, Walmart was valued at more than $176 million. Today, it has more than 11,000 stores across the globe and has an operating income of more than $21 billion in 2019.
Walton's tips for success? These are explained in detail in his book, Made In America, but one of his key principles is to follow your own path, not the path followed by others. "Ignore the conventional wisdom," he says here. "If everybody else is doing it one way, there's a good chance you can find your niche by going in exactly the opposite direction."
Key Lessons To Learn
So what can we learn from these successful people?
Firstly, no idea is too small to start with. A student magazine might not sound like a money spinner in 2019, but it didn't really sound like one in 1966 either. Yet Richard Branson believed that students wanted to read something less conventional than they'd seen before so he launched his magazine and it set him on the path to business success and, later, extreme wealth. Not bad from a small idea for the student community.
You don't need piles of cash to get started. Sure, you may need a small loan. Or some working capital at the bank so you can pay your bills and buy a new laptop. But raising thousands of dollars in capital is not required for business success. And actually, having too many backers can lead to too much pressure on you and your idea. Instead, start small and see what you can achieve from a humble, low-budget start. You might be surprised.
Higher education can help, but it shouldn't be a barrier to entrepreneurialism. Why not study entrepreneurship at the same time you develop your own life-changing plans, with tuition-free degrees such as those from UoPeople? We offer an associate's, bachelor's, and master's programs in Business Administration for those who are interested to take a deeper dive into understanding the business world of today. UoPeople is the first non-profit, 100% online university that believes that education is a basic right for all, despite personal, financial or social constraints.
Your background doesn't need to define your future, as these inspiring stories show. Some of the people profiled in this article were adopted or born into poverty, or raised by single parents, or caught shoplifting when they were teenagers. And yet none of them let these supposed "disadvantages" hold them back in later life. Successful entrepreneurs understood this well: the only way to truly learn and move forward is through action. The lack of wealth, in many cases, has shown to be a motivator for those who desire to build a better future. So don't let your own life's setup or setbacks hold you down. Use them as fuel to power you forward on your own entrepreneurial journey, too.